Corporate Legal Services
Alzayat Law Firm: Egypt's First International Law Firm Providing Full Corporate Legal Services
If your business is in need of reliable and comprehensive legal services, you may want to look no further than Alzayat Law Firm. Based in Egypt, Alzayat Law Firm is the country's first international law firm providing full corporate legal services. 
Individual Legal Services
Alzayat Law Firm: Egypt's First International Law Firm Providing Comprehensive Personal Legal Services
At Alzayat Law Firm, we are proud to be the first international law firm located in Egypt and to provide comprehensive personalized legal services for individuals needing support in both local and international legal matters.
With Swiss standards, Our Law Firm is based in Egypt for almost 20 years, working with both national and international clients.
Our firm provides various legal services, mainly but not limited to legal situations of international nature.
Furthermore, we have established a team of skilled lawyers who are experts in each field.
At Al Zayat law firm, we are proud to be investors in People, as we believe that each lawyer plays an important role in what our firm is. We look after every one of our solicitors, creating a relaxed and friendly atmosphere that reflects in our service.
We are proud of providing our proficient services whilst adopting an innovative approach to fulfil our client's requirements.
Al Zayat Law Firm stands by its principles of honesty, commitment, and service supported by our reputation and our client's trust. As we are ready and willing to work around the clock when required to do so to ensure the best interest of our clients.
Alzayat Law Firm is Egypt's first international law firm offering comprehensive banking and financial services. Our experienced and knowledgeable lawyers are conducted in the complex rules of the banking and finance industry, providing our clients with personalized legal advice and innovative legal solutions. We provide comprehensive legal advice and services, from legal planning and project completion to tax and financial advice, litigation, restructuring and recovery services. From corporate law to finance and investments, we offer a range of legal services tailored to each individual situation. Our firm ensures the highest quality of legal services that is essential for successful banking and financial operations.
energy sector
Alzayat Law Firm Egypt is the first international law firm to specialize in the energy sector. With an exceptional team of highly experienced lawyers, we strive to provide the most outstanding legal services to our esteemed clients. Our professionals have an impressive track record of remarkable achievement in the legal field, offering clients immense value and unparalleled expertise enabling them to achieve the best possible outcomes.
Alzayat Law Firm is Egypt's premier international law firm. We provide unparalleled legal representation and advice for clients in the media sector, drawing on our decades of experience and remarkable achievements in the area. Our team of skilled and dedicated lawyers will help you navigate the legal landscape to ensure the success of your business. With our commitment to excellence, we promise to provide you with the best legal support possible.
Merger and Acquisition Services
Alzayat Law Firm is Egypt's first international law firm to focus on merger and acquisitions (M&A). Operating from offices across Egypt, the firm's dedicated team of experienced lawyers specialize in providing comprehensive and tailored M&A services for clients in Egypt, the Middle East and beyond.
At Alzayat Law Firm, our team comprises of experienced professionals from the fields of law, finance and business that are committed to providing trusted and reliable legal advice for clients interested in the M&A space. Our attorneys have the necessary experience and expertise to provide cost-efficient and tailored advice that takes into account cultural and regional considerations.
Using our unique, multi-disciplinary approach to M&A, our lawyers have successfully structured, negotiated and advised on hundreds of transactions involving public and private companies, as well as complex legal issues. We strive to offer the best legal guidance when it comes to acquisitions, divestitures, mergers and other key aspects of M&A that are often overlooked during the process.
No matter the complexity of the project, our team is highly qualified and experienced in advice on the financial and legal aspects of M&A transactions. This includes assistance with due diligence investigations, assessment of legal issues associated with the transaction, enforcement of legal terms of the deal, as well as support and guidance throughout the entire process.
Whatever your M&A needs, you can rely on Alzayat Law Firm for an industry-leading and individualized service from experienced professionals. With our vast experience in the M&A field, we are confident that we can help you achieve your goals. Get in touch today for more information.
Due diligence is an important investigative procedure, usually performed by a legal team, in order to evaluate the legal and economic aspects of a business transaction or project. Performing due diligence helps to protect against potential risks that are associated with the transaction or project and can help prevent future litigation. Alazayat Law firm is an experienced international law firm providing legal services and counseling for projects, business transactions and Foreign Direct Investment (FDI).
Alazayat Law firm offers comprehensive due diligence services to help clients manage their risk and protect their interests. Our qualified legal team understands the importance of due diligence in any project or transaction, and we provide a comprehensive analysis to our clients to ensure that all aspects have been thoroughly covered.
Our due diligence services include evaluations of all aspects of a transaction, including: legal, financial, contractual, technical, compliance, human resources and environmental issues. We also assess potential liabilities, investigate potential historic and/or current issues, analyze applicable laws and regulations, verify documentation and undertake all other necessary research to ensure that the transaction is legally sound and risk-free.
Our diligence services cover a wide range of transactions including, but not limited to, joint ventures, mergers & acquisitions, IPOs, private placements, and special purpose vehicles. Our services are provided on a local, regional and international basis, allowing us to assess legal risk and provide tailored solutions for any corporate transaction.
If you are considering a business transaction or project and require a legal team to perform due diligence, contact Alazayat Law firm for exceptional, high-quality legal advice and support. Our experienced legal team is ready to provide you with customized solutions designed to fit your needs, so you can make informed decisions with confidence.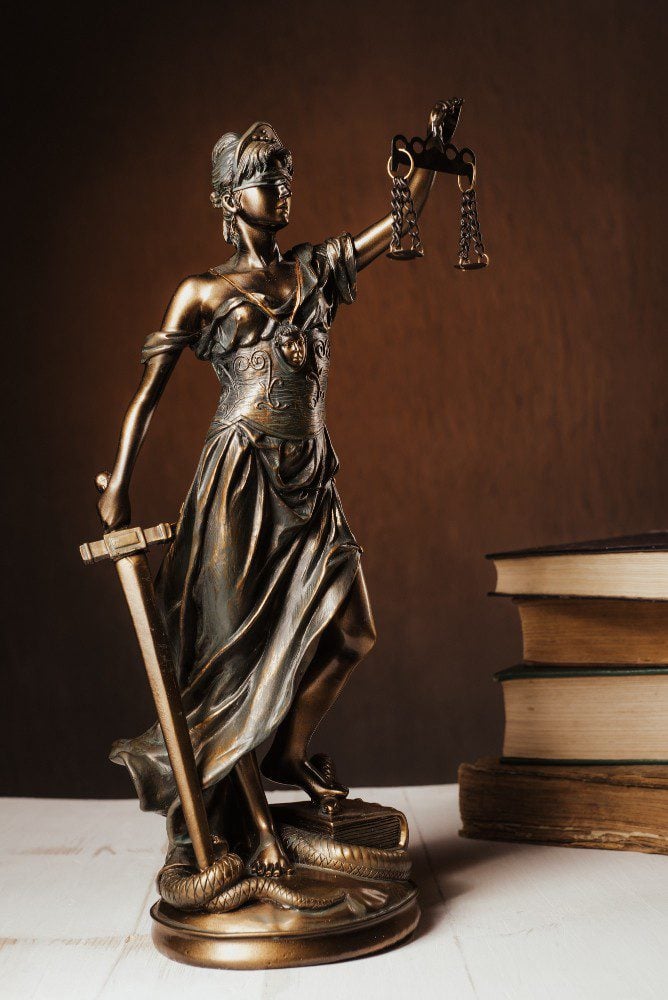 Can be In an ever-evolving world of legal intricacies, Alzayat Law Firm remains one of the leading names in providing top-notch legal services. Founded in 2008, with the purpose of providing an innovative approach to the highly demanding legal profession, we have grown to become Egypt's first international law firm. With experienced professionals spread across two countries, Egypt and the United Arab Emirates, our dedicated team of legal experts has offered reliable legal advice and representation to our esteemed clientele in both the local and international contexts.
At Alzayat Law Firm, we provide a wide array of services specifically tailored to our clients' needs. We specialize in offering a full range of personal legal services including representing clients in civil matters, criminal charges, and commercial transactions, drafting and/or reviewing contracts and documents, providing legal advice, as well as legal research and analysis.
How our expertise and experience can help you.
citizenship and immigration
Become a part of the elite team at Al Zayat Law Firm