Representative office example for companies in different countries One of the most important representative offices that foreign companies must take care of.
In this article, we will talk about these different offices and their importance to companies, and their impact on the movement of buying and selling and investments for various companies.
Large companies open representative offices in other foreign countries so that everyone can communicate with representatives of this company from different countries.
Subsequently, these representative offices are licensed to carry out commercial operations and obtain products.
When we talk about representative offices, all that goes on explaining is their importance to international companies and the work and services they provide to clients from different places and locations.
Representative office example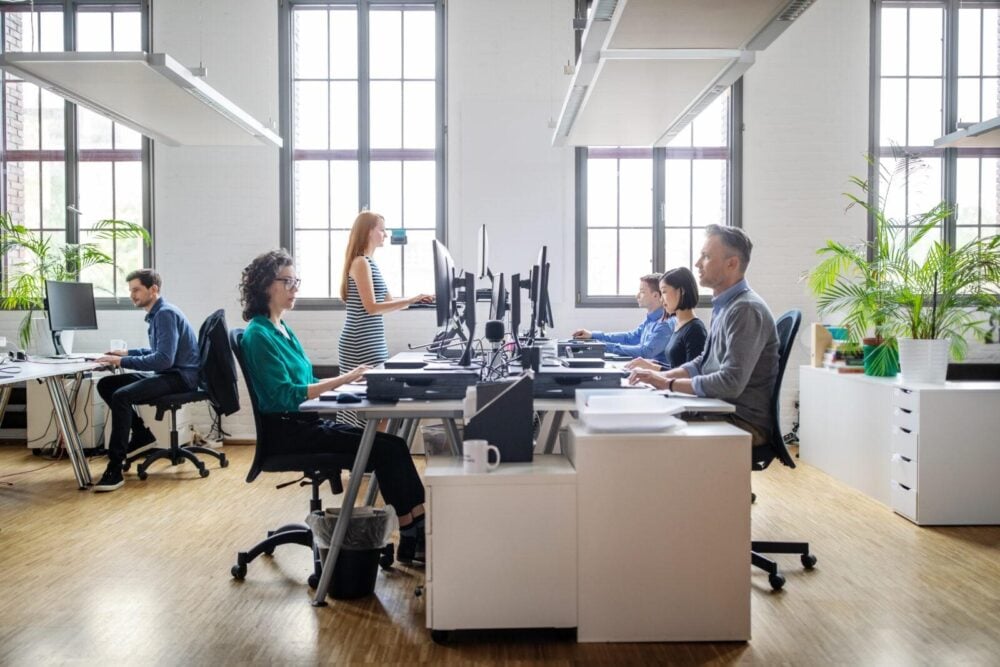 If you are wondering about the meaning of a representative office, we will help you understand this well.
A representative office is an office that one of the companies has opened in a place other than the country of the original company, that is, in a foreign country or another state, and this place has not been removed or terminated from the full licenses of the company to carry out its business or provide services to clients.
Therefore, the company opens its own representative office in these countries or states to obtain its products.
The importance of representative office example in different countries
Exciting people cannot understand the difference between representative offices and branches.
But these are two different things that have a lot of differences between them, where the branches are placed for the same company, but in another place to reach customers in these scattered places.
The branches provide all company services to citizens and customers.
Also, the different branches of companies can carry out buying and selling operations, sign contracts, and provide all other services.
On the other hand, the representative office cannot do this, nor can it sell or buy, provide services to clients, sign contracts, or anything.
When you compare the branches, the importance of the components is more substantial because they perform all the tasks of their own company, but in a different place.
The branches have great strength in the different regions, for the representative offices.
Therefore, various companies are opening these niches in countries with emerging markets.
read more: Legal description of property example
What does the representative office do?
If you are wondering about what the representative office does, you can find out in the following lines.
When we mentioned the importance of branches for companies, this does not negate the importance of representative offices in different countries or in emerging markets, where they:
These offices act as a link between the head office of the company and the branch offices in different countries.

These offices also act as quality controllers for different products.

The representative office searches for trade information and submits it to the office or parent company.

This office conducts a lot of research to understand the market and the commercial movement in it.

The office is only interested in studying the market, especially if the company is preparing to enter a new product.

The office can display different products and commodities in other trade fairs and has the freedom to market various products in markets and fairs.

These fairs cannot buy different goods, but you can purchase specific quantities of goods to display in trade fairs.
Examples of these offices
Representative office example: We can give numerical examples of representative offices, but we will explain the most famous.
Where a foreign company, let it be from America, Russia, or France, opens a representative office in Jana or one of the countries of Asia, so that this office communicates with customers on behalf of the parent company and agrees to make contracts and agreements. Still, it cannot carry out buying and selling operations.
The representative office is one of the most famous offices that international companies are interested in opening in countries interested in expanding their business in developing countries with new emerging markets.
The representative office is the simplest form of office that companies can open.
Where this office enjoys the most specific services and transactions that it performs and provides to different clients.
Although the capabilities of the representative office are limited, it is one of the most critical offices that companies need to expand their business abroad.
Different governments or jurisdictions need to allow these offices to be set up.
Responsibilities of a representative office employee
If you want to work as an employee in a representative office, you first need to know what the job description is and what responsibilities you will have in this job.
In the following lines, we present to you the most critical responsibilities of the representative office employee:
First, he assists the venue manager in all the duties he must perform.
Ensure that the store is maintained and closed well.
Good reception of guests
We are organizing upcoming operations and events in order.
You can use many methods to test the strength of the market and how much success you will achieve by opening your trading place in this market.
This step is one of the most critical steps that you must always do before starting to prepare and fully enter the trade in any market.
Branch offices vs. representative offices
Branch offices are considered one of the most critical offices that all companies are keen to open. These different branches represent the opening of a place representing the parent company in another area.
In most cases, companies open these branches to request frequent customers for the presence of other components of the company in different places.
Branches are distinguished by the fact that they can carry out all the services provided by the parent company. Still, they need considerable funds to perform them and obtain specific licenses for their services and open them in different places, unlike representative offices that do not require significant funds.